Wordpress Website Development
We Don't Just Make Websites, We Make Marketing Tools For Your Business.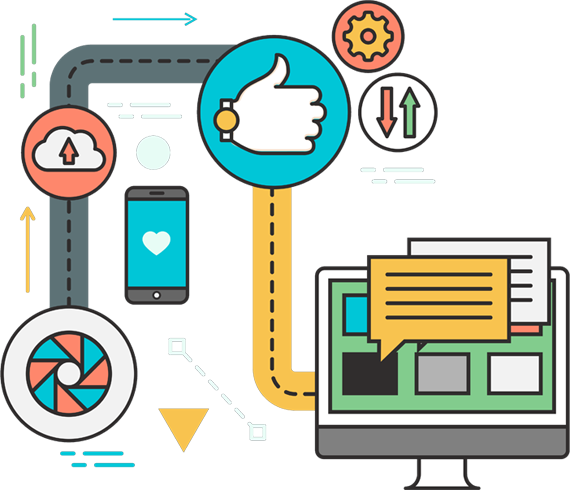 WordPress Powers 26% of The Web
It's amazing that this, once small CMS is now the platform for over a quarter of the internet. Their success comes from how well it works for all kinds of online businesses; blogs, small business, and e-commerce.
WordPress is The Most Used CMS
Wordpress dominates the market share on Content Management Systems. It's used by 59.4% CMS users; way ahead of the second place winner, Joomla at 6%.
WordPress Takes Care of 80% to 90% Of Google Crawl Issues
Bottom line, WordPress is the most SEO friendly wedsite development software in the industry. We don't just make website that sit there costing you money. We make websites that actually work for your business.


What Can You Do With WordPress?
With over 50,000 plugins, below are just a few features that we offer to integrate into WordPress.
Blog/Portfolio
Blogs and Portfolios are great ways to show off your businesses latest news and projects. Customizable categories allow for easy control of content placement.
Interactive Forms
These forms are great for membership sign ups (with and without payment), lead generation, appointments and surveys.
E-Commerce
WordPress's SEO friendly, E-commerce platform is called WooCommerce. It's easy to use, and can be customized to your business's unique situation. Contact Us for more information.
Directory
A great way to show off membership to a group or organization; adding a directory to your website will not only help your SEO, but also the member's. Contact us for more information.
Events
Show your events off in a monthly or list form. Our events show map locations, creates a unique URL, and can accept payments.
Advertising
Consider adding advertising to your website to generate another income. We have seen success with Chambers and Civic Associations.
Realtors/MLS Listings
Get a leg up on the competition by adding your MLS listings right to your website. Each listing gets it's own unique URL, so you'll rank ahead of your competition.
Online Booking
Great for busy offices, this feature adds appointments right to your calendar. I also sends confirmation and follow up emails to make sure your clients don't miss their appointments.