Are you apart of a networking organization?
If you're a small business owner, chances are you belong to a local networking group such as a chamber of commerce, Business Leaders, or BNI.  Now, some networking groups are more rigorous than others.  Chambers often hold social events for you to attend, but groups like Business Leaders and BNI are weekly meetings where you give a sales pitch EVERY WEEK and educate other members about your services so they can give you a referral.
If you are apart of one of these groups, then this blog will really be an eye opener for you about SEO.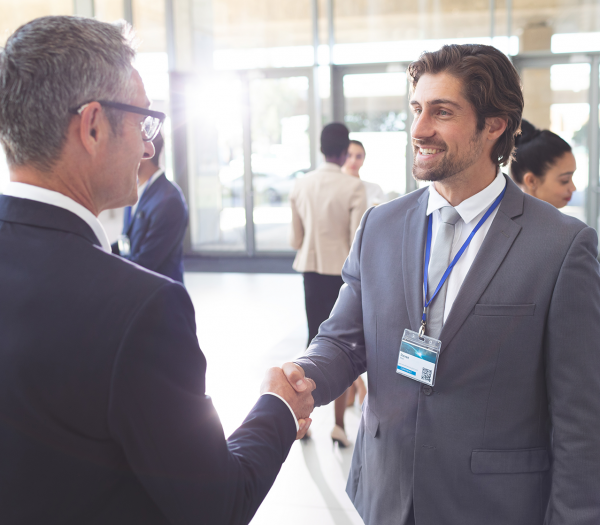 SEO stands for Search Engine Optimization. It is the process of increasing the visibility of your website (or web page) to users of a search engine.  This term EXCLUDES the paid placement, referring only to results driven natural or organically. Search engines use an algorithm to determine the placement of a web page.
An algorithm is a process or set of rules in calculations or other problem-solving operations. Networking groups also use algorithms to solve problems. For instance, in BNI we pass around a business card box and the educational coordinator gives a presentation at the beginning of the meeting, while referrals and other details are done at the end. We follow these 'rules' and 'proceedures' because we know that it will lead to a successful meeting.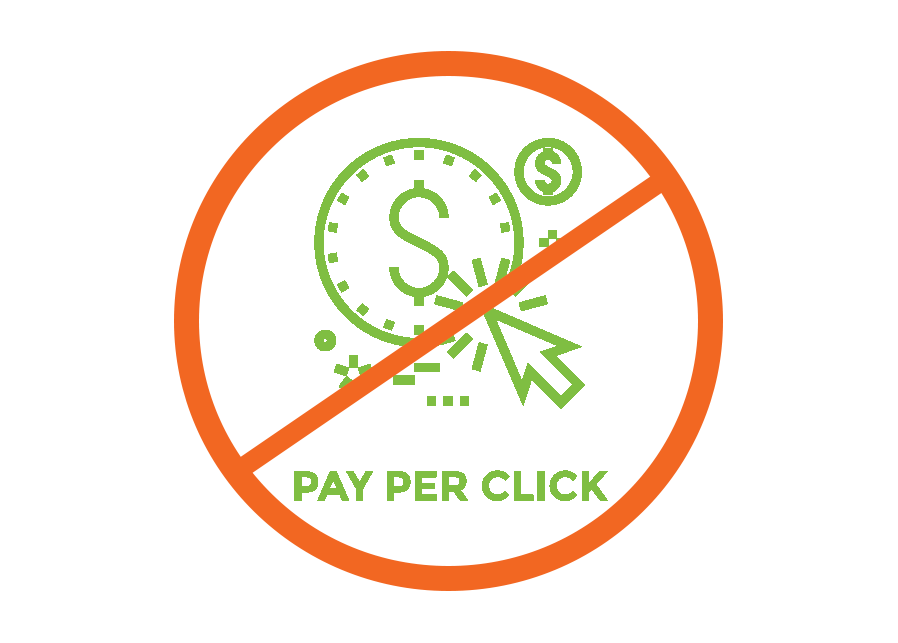 When you join BNI, one of the first things they teach you is the VCP process; Visibility Credibility Profitabiliy. When you first join a group, you're visible, after a while of coming to meetings them you've reached credibility which ultimately leads to profitability.
For Networkers it means joining the group and showing up every week. It means having business cards and pens ready when you need them.
Online it means getting a website, submitting your site map to google, getting a facebook and managing your GMB page.
This is where we spend more of our networking careers, always trying to gain credibility to reach new profits. And the same is true online.  The main goal of this stage is to gain trust.
Why does Google care if they show a trustworthy business in the top spot?
Because customers will go somewhere else to find better reults if they don't.  Think about a time when you've given a referral to a friend, and the business your reffered did a bad job.  How does that make you look?  Does your friend trust your advice again?  No, and that's google's same concern.
Some of the trust factors Google looks for are:
Age of a Domain
When you first joined your networking group, the member that is here the longest, usually has the most experienced and is the most trusted. The same is true online; old domains are gold.
Secure Websites
Having an SSL certificate shows Google you're serious about your business.  It's similar to how Home Services businesses will use "Licensed and Insured" as an advertising tool; it's not only necessary, but lets everyone know you're legit.
Reviews
We ALL know how far a personal review from a friend or family member goes when giving a referral.  Online search algorithms have tweeked their algorithms to give reviews that same kind of power.
Staying On Top Of Mind
I talked earlier about some networking groups being more rigorous than others.  Meetings like BNI have weekly gathering, and that's part of their algorithm for success, to stay on the top of mind for their referral partners.  It's also apart of search algorithm; a facebook post is a lot like your weekly 30 second presentation and a blog on your website is like your longer 8 or 10 minute presentations.
If these groups didn't meet every week to become educated about eachother's business, would they pass as many referrals?  The answer is no.  Studies from BNI show that just missing 2 meeting in a row, will decrease your referrals by 70%.  If you want referrals from search engines, you have to start participating online.
All of this leads to trust, which leads to higher rankings, calls, orders, and sign ups.
A lot of business step into the visibility stage of the process, whether it's with BNI or Online and say "Why am I not getting referrals right away?  I paid my money (I bought my website) where is my business?"  But you have to participate to get the referrals.
We network our clients online while they network in the real world.  Our website development costs start at $750 for a four page informational website, including a blog.
We build trust for your business with Google by writing origional content about the different services of your business.  We also have a review capture system to get reviews and put them on your website.
Visibility
Wordpress Websites
Mobile Friendly
SEO Friendly
Up to 4 Pages
Blog
Custom Contact Form
$50 / Month Hosting
$
750
set up
Lets Get Started
Credebility
Local SEO
Citation Building & Reporting (75)
Ranking Report (up to 30 Keywords)
Organic SEO
Keyword Research
Monthly Blog & Content Creation
Link Building
$
500
/month
Lets Get Started